1
Cruel live sheep export exposed
After a brave crew member spoke to 60 Minutes about the horrors he witnessed onboard five separate live sheep shipments — the industry spun into damage control. Exporters realised they could no longer hide the suffering of animals on live export ships who have literally 'cooked alive' during voyages to the Middle East, for decades.
2
Sheep spared live export horror journeys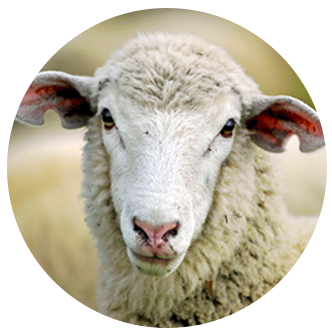 As a result of our campaign work this year, for the first time in the history of the live trade, not a single sheep was exported to the Middle East during the hottest and deadliest months. This means almost 500,000 animals were spared from live export in 2018. New, tighter regulations will likely stop sheep from being exported for six months next year and significantly impact the trade's commercial viability at all other times. Political and community desire for change has never been stronger, with Labor vowing to end sheep exports if they win the 2019 election. This year, we saw proof that our voices, united, can and will end a trade that never deserved to exist.
3
We made history for hens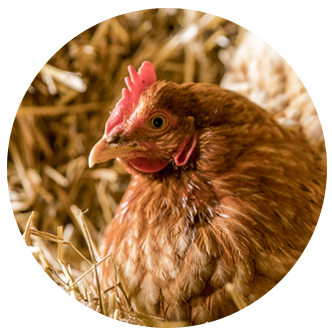 Animals Australia supporters wholeheartedly threw their support behind hens, resulting in the biggest public consultation process for farmed animal standards in Australian history! And that's not all. Our corporate relations team has been busy negotiating with the CEOs and senior executives of some of the biggest supermarkets and food companies in the world — to secure commitments to remove cage eggs from their supply chains. And in a massive win for hens, retail giant Coles has committed to end the sale of any eggs laid by hens in cages. We still need to secure a legal ban in 2019 but the days of the cruel battery cage seem well and truly numbered.
4
We represented animals in the Federal Court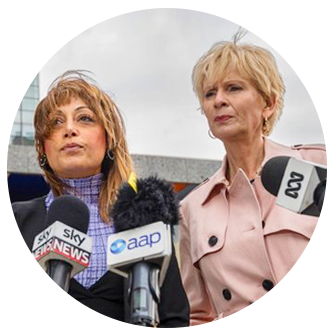 In June this year, Animals Australia took the battle against the live sheep trade to the Federal Court — and won. Our legal team spent hundreds of hours and many sleepless nights on this case to give the animal victims of live export the representation they so desperately needed. The generosity of those who supported our legal fighting fund made this game-changing court case possible. From the bottom of our hearts, thank you!
5
Animals given a voice on national TV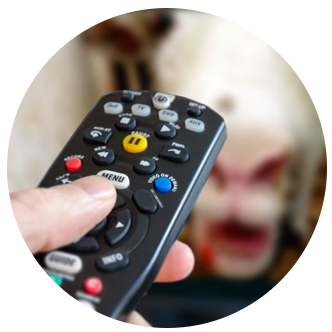 As Australia and, indeed, the world, reeled from footage of sheep suffering on live export ships, we knew we couldn't let their plight be forgotten. Thanks to the generosity of our donors, we secured prime time spots for our hard-hitting ad series, ensuring that every Australian politician could see what sheep endure on board these vessels. This TV campaign kept the debate to end live sheep exports in the media and on the political agenda for months on end.
6
Major exporter ordered off the water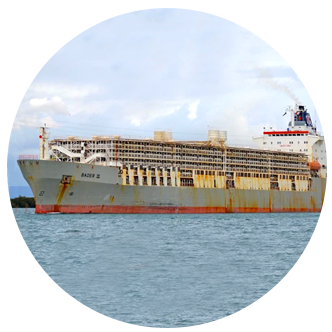 It was Emanuel Exports' shipments, and the plight of sheep suffering on board, that featured in the shocking footage broadcast on 60 Minutes. In the weeks following, this exporter and the government department regulating the industry, came under intense scrutiny. After an investigation into breaches of live export regulations, Emanuel Exports — the biggest player in the industry — was ordered off the water. Their licence was suspended and, later, permanently cancelled — rendering this live export giant unable to subject sheep to any more gruelling voyages to the Middle East.
7
Animals given global representation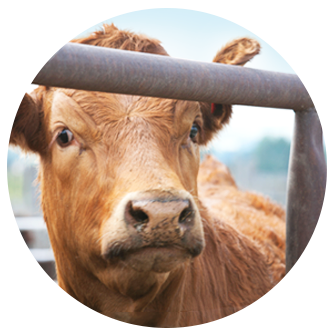 Again this year, we were able to work for the animal victims of the live export trade globally. We launched a major advertising campaign in Israel, where public and political momentum against the trade is reaching a tipping point. In Romania, thousands watched in disbelief as the findings from our investigation into the treatment of exported Romanian animals during the Festival of Sacrifice were broadcast on national TV. Our footage of animals suffering during transport in Europe made headlines in Germany and also in Brussels where we presented extensive evidence of cruelty to the European commission. While in Brazil, an explosive public, legal and political movement against live export continues to build.
8
We made kinder choices easier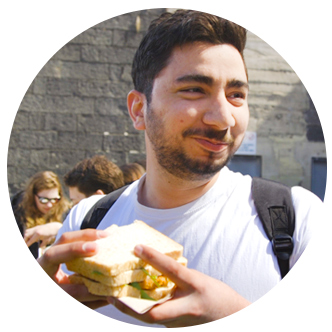 This year, we supported individuals looking to spare animals from suffering within our food system. We distributed hundreds of thousands of free Vegetarian Starter Kits around the world to people wanting to bring kindness into the kitchen. Our University Outreach Team gave the next generation a taste for compassion when they served up thousands of meat-free meals on campuses. Together, these kind food choices will spare millions of animals worldwide from the horrors of factory farms and slaughterhouses.
9
Rescued zoo animals offered sanctuary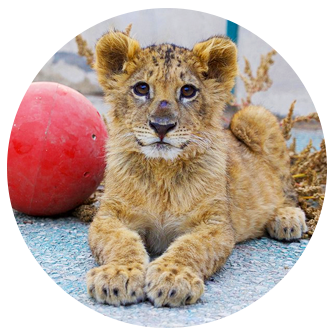 Some of the most complex negotiations in Animals Australia's history, resulted in us securing the release of animals from a life of captivity in a barren Jordanian zoo. As seen on A Current Affair, the owners of the zoo — recognizing that they didn't have the capacity to properly care for the animals — surrendered them into the protection of the Princess Alia Foundation's rescue centre. We're in the process of planning and building a safe forever home for an Arabian wolf, a feisty badger, three Syrian bears, hyenas, majestic birds, and an adorable lion cub. With the help of our supporters, these animals will have the chance to live the rest of their lives as they deserve: on acres of sun-drenched and forested hills, they'll explore gentle slopes that dip down to cool rivers, and finally have the chance to truly experience freedom.
10
Making cruelty-free mainstream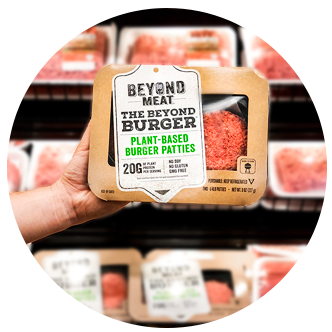 Animals Australia has played a crucial role in driving demand for plant-based products to be stocked in major supermarkets and fast food chains. Through the positive encouragement of thousands of our supporters, both Woolworths and Coles have added plant-based meats and dairy-free cheeses to their shelves. Now it's easier than ever for millions of Australians to find more cruelty-free food while shopping.
Every delicious and affordable plant-based option on offer makes it easier for more people to protect animals from cruelty within our food system.
Photo: Beyond Meat